If you've just bought your first home, you must be wildly excited! However, one important job is still ahead of you – filling it with furniture and appliances. You should make a shopping list of the things you'll need, including essential kitchen appliances, big and small ones. This guide will help you gather and learn everything there's to know about equipping the heart of your new abode – the kitchen, so cooking will not be too tiring or time-consuming.


Major appliances
When choosing the major appliances you'll use daily, you must consider energy-saving concerns and many other factors stated below.
Fridge and freezer
A place where you'll store the groceries is the most important of all essential kitchen appliances and one of the more considerable investments. There are many different brands on the market, from expensive ones to those cheaper ones. The most important thing to look for is good air circulation/ventilation and enough space for your needs. Nice features to have are things like a built-in ice machine or water dispenser, separately chilled produce compartments, etc. The highest-end models even have cameras inside that can detect when you run out of an item, notify you about it, and even order groceries automatically.
You may consider a model that has a large freezer inside so you can stretch your food supply. Or, you can choose to purchase a separate freezer. However, you'll be able to store leftovers safely whenever needed.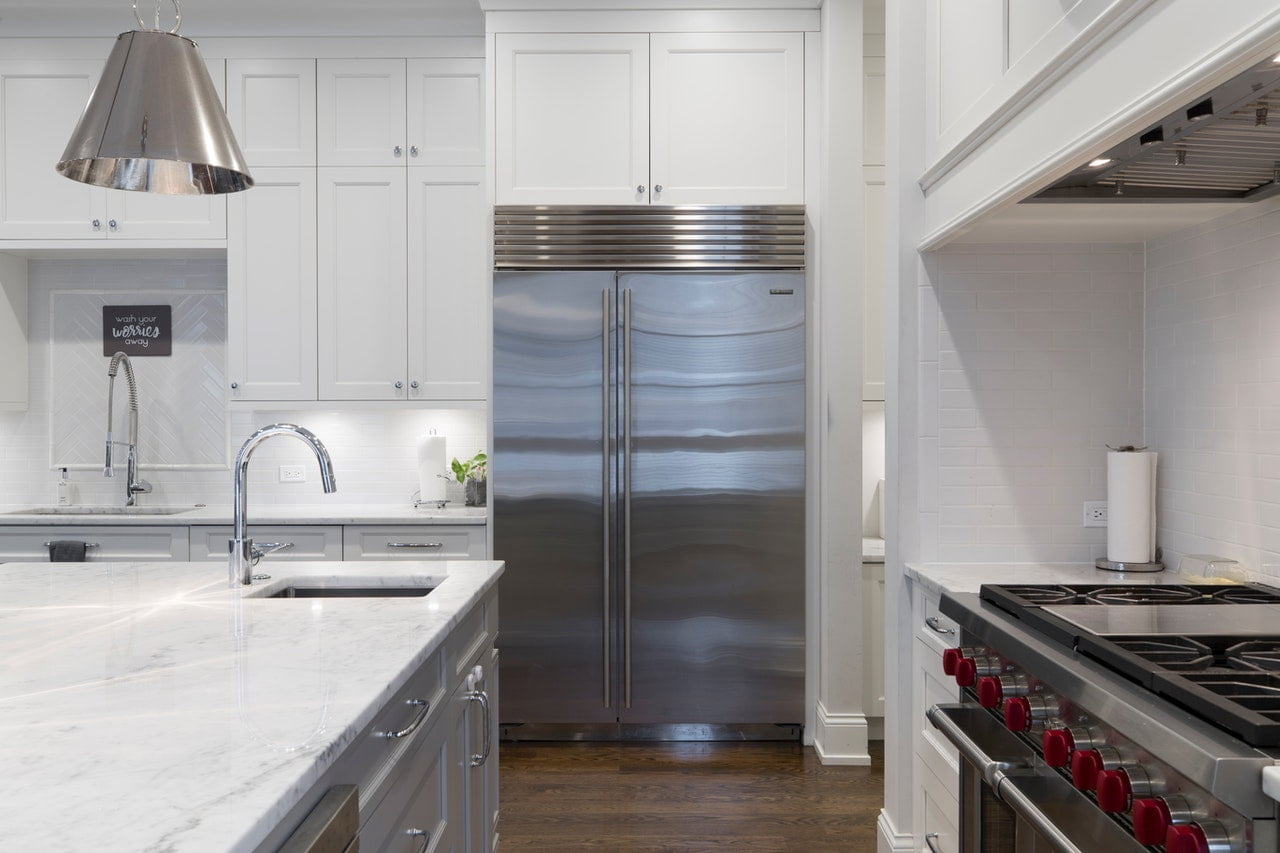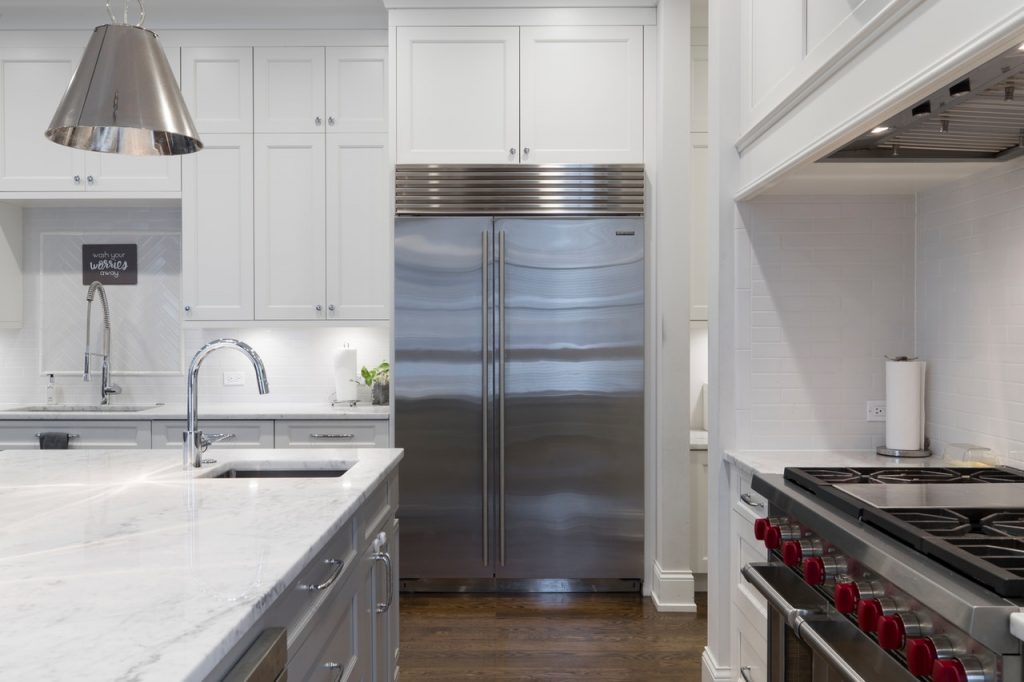 Stove
The other thing you'll need and one of the essential kitchen appliances is a stove. You can choose a freestanding stove with a built-in oven, a cooktop, or a separate cooktop and oven built into your kitchen. When it comes to cooking surfaces, you'll need to choose between:
Electric
Natural gas
Liquid propane
Dual fuel type
You can also have preferences in design, color, and cool tech features. Modern features include Wi-Fi connectivity and digital display panels, automated temperature adjustment, and a whole slew of cooking mods. Which model you'll buy will depend on your aesthetic taste, cooking habits, and budget. However, make sure your oven visually fits with the overall design of your kitchen.


Kitchen hood
If you don't want to set the smoke alarm off every time you cook, you should get a good kitchen hood and check the airflow capacity before buying. The hood collects a lot of oil daily, so it is usually a pain to clean. Try to find a hood that will be easy to clean – with simple replenishable filters. Also, if you buy the hood with removable grates that can be run through the dishwasher, it will make your life much easier.


Dishwasher
When it comes to choosing the dishwasher, its capacity is what matters the most. Also, consider the variety of washing cycles, cleaning and drying performance features, as well as stacking and racking components. Every good dishwasher has a delayed wash program, rinse and hold systems, quick-wash program, and sanitize cycle. The main types of dishwashers are built-in, portable, drawer, and countertop models. Some come with extra features that can boost their cleaning power. When it comes to the noise they produce, there are models with impressively quiet operations. Always watch decibel ratings (they affect the price as well). All dishwashers with noise below 49dB are fine, but if you're very sensitive to noise, better choose a machine that runs below 44dB.



Smaller appliances
Smaller kitchen appliances will make food preparation faster, much easier, and more enjoyable.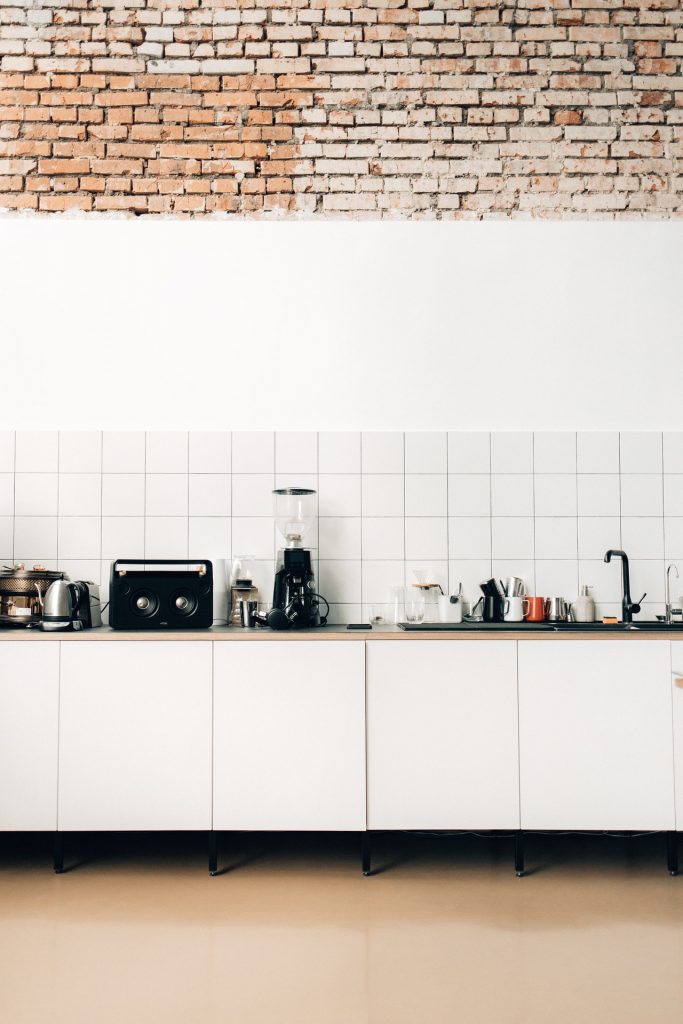 Microwave
A countertop microwave oven is a user-friendly and highly convenient appliance, especially for those days when you're pressed for time in the kitchen. You can simply reheat the food for a few minutes or even cook full meals when needed (much faster than you would in a conventional oven). Microwaves vary in size, functionality, and price, so research well before deciding which one you'll buy.
Kettle
A kettle is an incredibly convenient appliance for making a nice hot cup of tea or coffee. You can use it in cooking as well, as an effective and quick way to boil water for soup, pasta, or veggies. It's also convenient when you find yourself without hot water, as you can use it to heat water for many household needs.
Coffeemaker
If you're the kind of person that can't start their day without a cup of strong coffee, this is an absolute must-have for you – a countertop essential.

Toaster/ Sandwich maker
You'll also need some counter space for a toaster/sandwich maker, especially if you're short of time in the mornings. You should get one big enough for your needs (depending on how many members your family has, etc.).
Mixer
A handheld or stand mixer is great for making dough, mixing cake ingredients, whipping cream, etc. All in all, it's essential if you regularly make desserts.
Blender
A standard or a stick blender is a must if you're a fan of juices, smoothies, and milkshakes. A blender is a valuable tool for making sauces and soups quickly and easily as well.
Chopper
A chopper will allow you to easily chop, grind and grate many different ingredients. It's mainly used for nuts, fruits, and veggies. Choose the one that's versatile and convenient to clean.
Organize your new kitchen like a pro
If you want to organize your new kitchen like a pro, just buying high-end appliances is not enough. Kitchen arrangement is crucial to make a new space look functional and feel comfortable. So, when unpacking your items after a move and ordering new items, you should find a way to organize everything methodically. Sort out the things you'll use most frequently from those that you won't use regularly. Arrange items so that they are easily accessible to you and always make the major surfaces clean of any mess.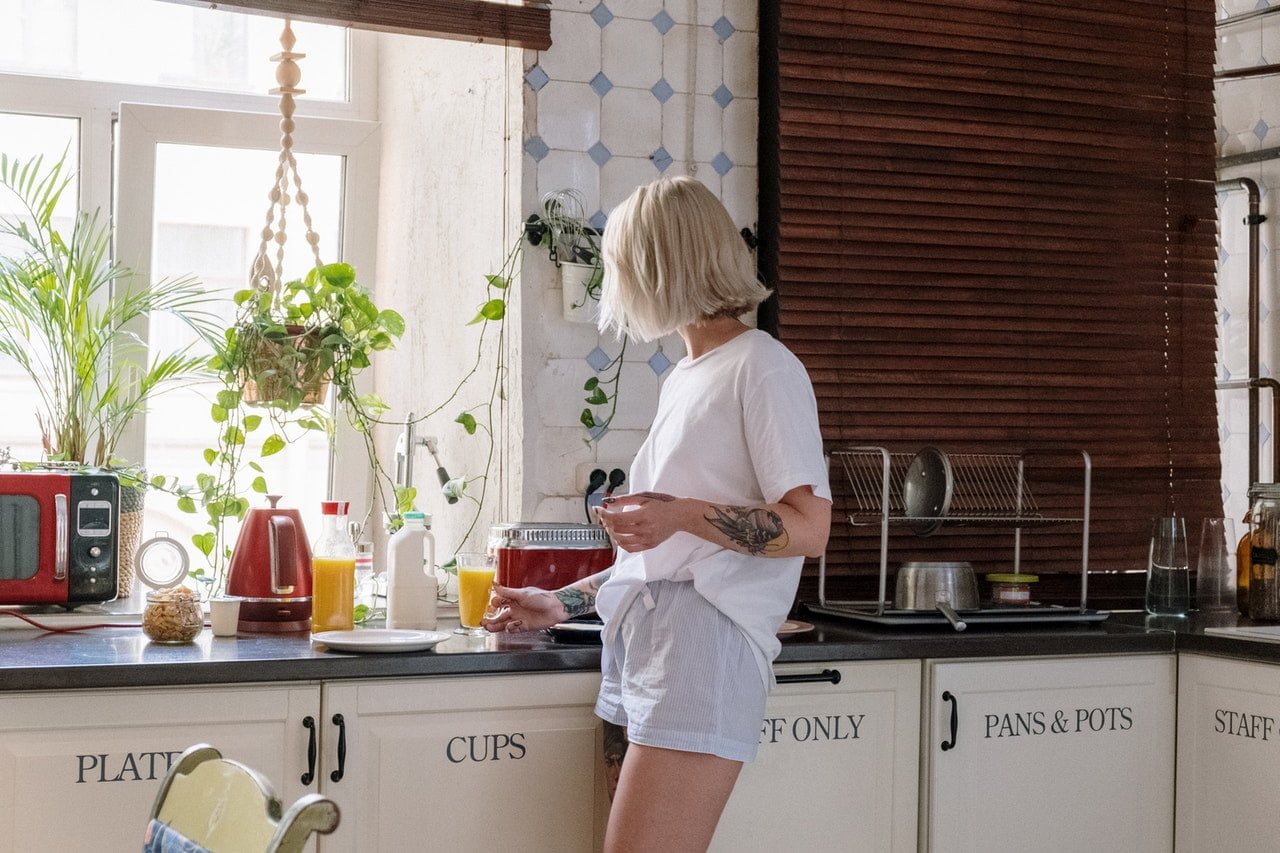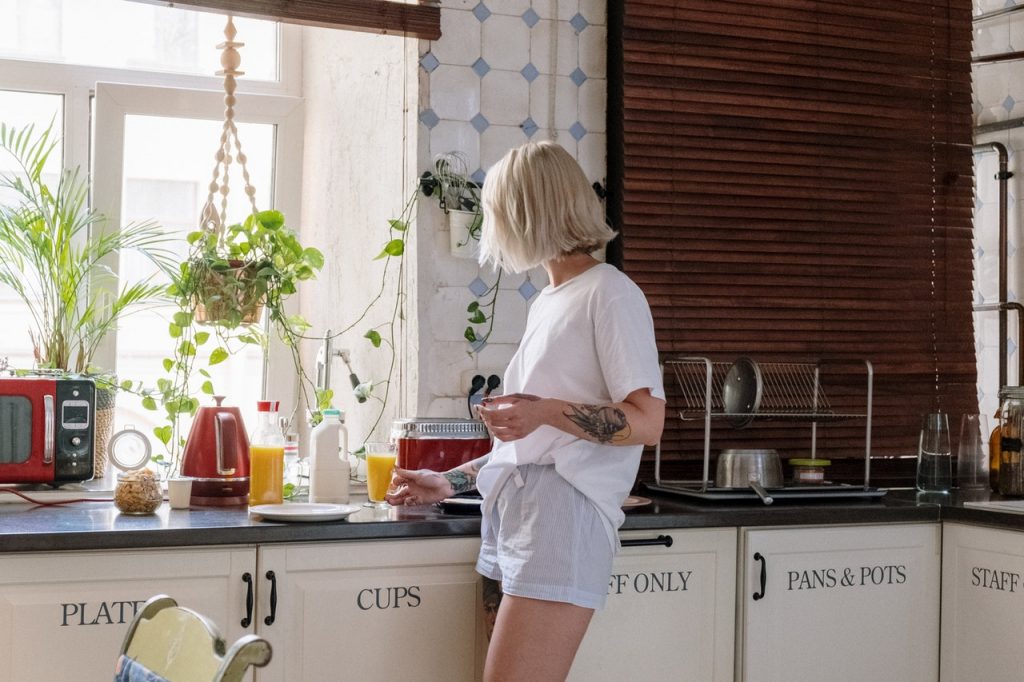 Conclusion
A highly functional kitchen is a dream of every new homeowner, and you can easily make it a reality. We hope you'll enjoy equipping your new space with essential kitchen appliances. You'll be able to perfect your cooking expertise and make delicious meals almost effortlessly – if you make wise and informed purchases.